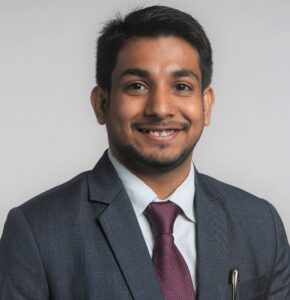 Akshay Rajpurohit is an International Sports Lawyer. He obtained a Bachelor of Business Administration and Bachelor of Law degree (BBA-LLB) from Symbiosis International University, India. He further obtained a post-graduate degree in sports, called "FIFA Masters" – a unique and specialized course in sports law and management administered by The International Centre for Sports Studies (CIES).
Akshay is well-experienced in international sports law practice, having worked for FIFA in the Player Status Department (PSC) and Dispute Resolution Chamber (DRC) where he handled and investigated the claims of Players/Clubs/Coaches; claims in relation to Training Compensation (TC) and Solidarity Contribution (SC). He has also provided legal services to an Indian football club (Minerva Punjab FC), such as the negotiation and drafting of athletes' contracts, advising the club on sporting and commercial matters, and executing club licensing agreements.
He has expertise in dispute resolution matters of football; football transfer regulations; negotiation, drafting and review of athletes' contract.
In his free time, he enjoys playing & watching cricket and football, hiking, and trekking.