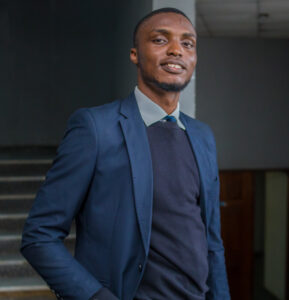 Ayomide Oloruntoba Eribake is a final-year law student at the University of Lagos. Over the last few years, he has served on the editorial board of the UNILAG Law Review, gradually progressing from being an Associate Editor to an Executive Editor. He has also researched and written on a number of sports law issues that have been published both online and in print. His interest in sports and insurance law respectively (also called "Sports Insurance") has seen him keen on finding a good balance in Nigeria to protect the health and lives of athletes
He has previously served as an intern with the firm, assisting with research and other tasks. He also spearheaded the creation of the firm's Virtual Internship scheme for law students around the world.
During his free time, he enjoys reading, writing, playing the Football Manager game, and watching football. He is also a huge Liverpool fan.
He is presently a Legal Assistant at the firm.