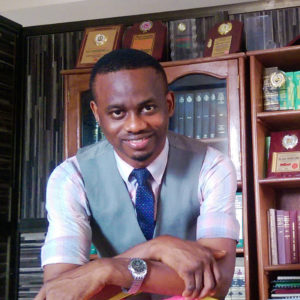 'Tosin Akinyemi is a Nigerian-qualified Legal Practitioner. After his call to the Nigerian bar, he gained experience in mainstream legal practice – particularly during his time at Idowu Sofola (SAN) & Co, Lagos; and W.A Aladedutire & Co, Ondo State.
His longtime interest in sports law practice, coupled with the dearth of legal practitioners to meet the ever-growing need of athletes and clubs in the industry, led him to acquire knowledge in the area of sports law.
He has since then represented international clients as regards employment disputes before FIFA; advised clubs and players on compliance with sports regulations and disciplinary matters; drafted/negotiated sporting and marketing contracts; amongst others.
He has also written numerous articles on sports law which have been published on various platforms, and regularly speaks on contemporary topics at conferences of professional bodies & tertiary institutions.
Outside law practice, he loves to listen to music, write, watch football matches, and engage in community service.