We are a team of cutting edge and creative sports law practitioners – helping sports stakeholders exploit the opportunities, and negotiate the challenges of an ever-changing sports industry; from commercial rights to regulations changes, media interests and technology.
Our strength lies in our deep understanding of the sports industry, from both legal and commercial perspectives. This allows us  give the best advice to our clients, whether they are individual sports personalities, sponsors, teams, rights owners or governing bodies.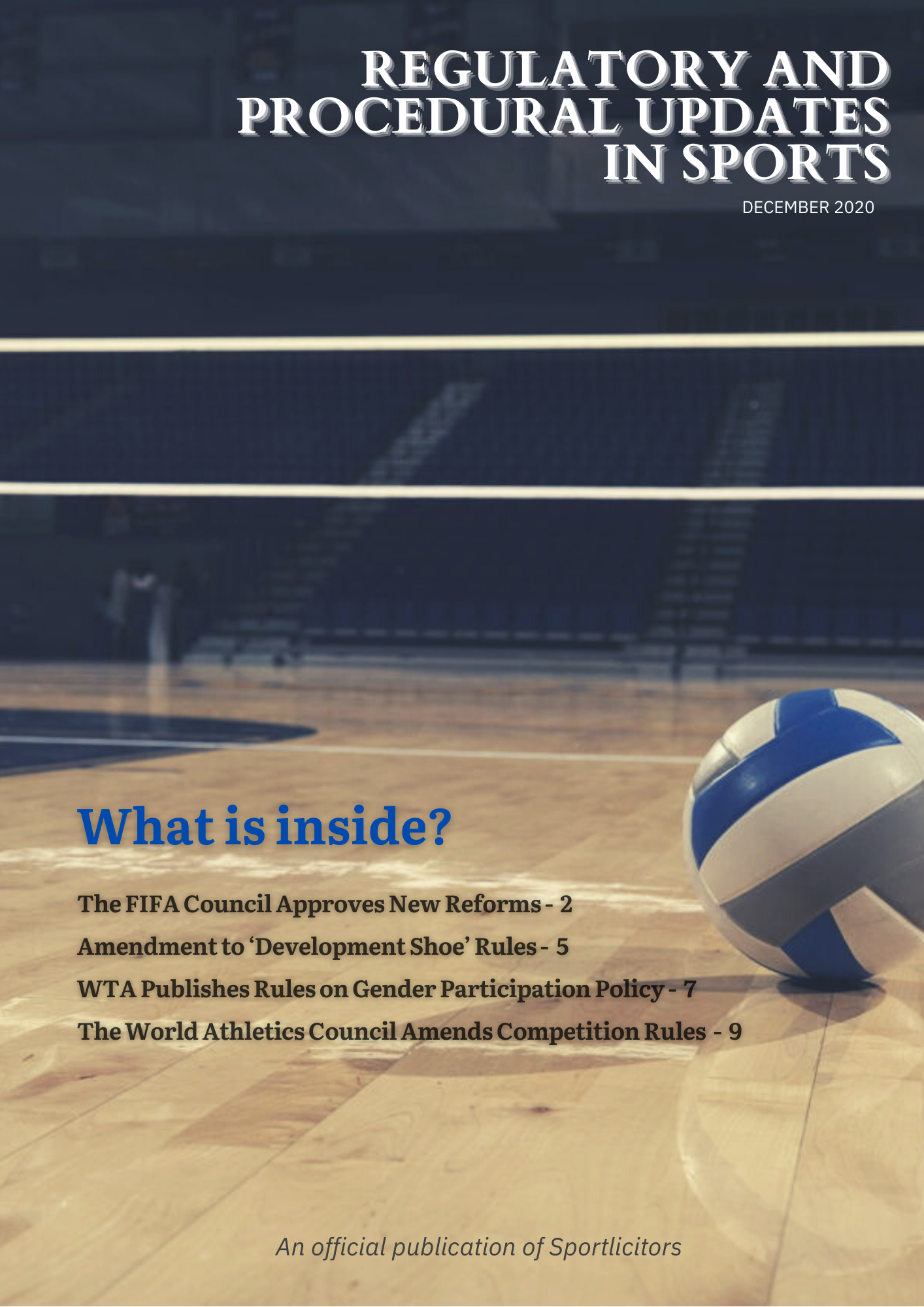 Our firm has put together her monthly publication, which provides regulatory and procedural updates in the sports industry. This edition covers updates in Football, Athletics, Tennis and Anti-Doping in the month of December 2020. Please click this link to download.
Load More