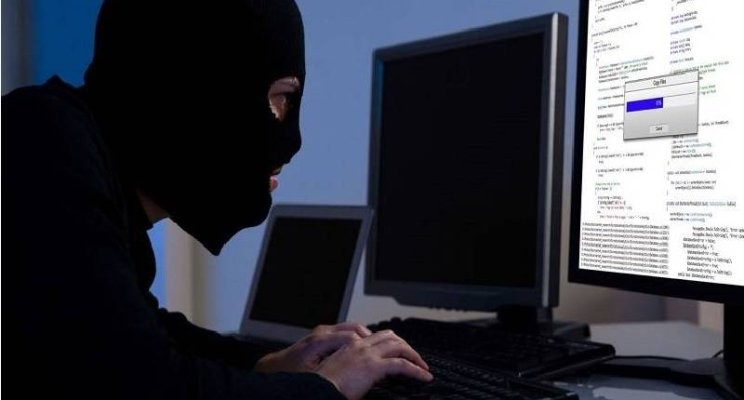 Intellectual Property Disputes In Sports: Cybersquatting.
It is natural that human beings disagree, especially where it involves commercial activities which definitely yields economic gains. This is not any less different as regards activities of individuals or companies on the internet, even though they may not be physically together at a particular place or geographical location.
As the title of this article suggests, I shall address 'cybersquatting' as an example of intellectual property disputes that may arise in sports, and highlight one of the means of resolving them.
What does cybersquatting mean?
Cybersquatting according to the United States federal law (known as the Anticybersquatting Consumer Protection Act) is defined as registering, trafficking in, or using an Internet domain name with bad faith intent to profit from the goodwill of a trademark belonging to someone else.
How does cybersquatting take place?
So certain persons (often deliberately) engage in the practice of buying up domain names even though they know that such domain names are the same as the names of existing businesses, football clubs, footballers or registered trademarks, They proceed to create the domain names because of their intention to sell the names for a profit to those businesses/trademark owners, or their competitors. Sometimes it is done just to prevent the owner of the trademark or business name owner from replicating his trademark or business name with a matching domain name; or to pass off of the name of the victim for some economic gain.
Is cybersquatting limited to domain names?
It is worthy to note that cybersqautting also extends to social networking websites. It is common that people open twitter or facebook accounts (etc) with usernames that are the same with the name of a public figure (e.g a sportsman), an existing business name or registered trademark with the intention to sell or extort other forms of payment in exchange for the usernames. So such practice is not limited to domain names.
An Illustration of cybersquatting
For instance, If I create a domain with the name 'Enyimbafc.com' or a twitter account with the username '@enyimbafc' (assuming such have not been created yet) despite the fact that i have no right or legitimate interest in the name, and perhaps even proceeds to offer the domain name and/or twitter username to the management of Enyimba FC in return for some economic gain, then that would amount to cybersquatting. This is because of my lack of legitimate interest in the name and also acting in bad faith.
Forms of cybersquatting which prima facie establishes bad faith include:
i. An offer to sell a domain name or social media account username to:
A public figure with such a name;
A person who owns a registered identical trademark/business name; or
their competitor.
ii. Registration of a domain name or social media account username just to prevent a trademark owner, business or public figure from having a corresponding domain name or username.
iii. Registration of a domain name or username so as to disrupt the business of the complainant who is a competitor.
iv. Registration aimed at causing confusion with the name, business or trade mark of another in order to attract financial benefits from internet users.
Is there any adjudication process for seeking remedy?
The rapid increase in the use of the internet generally- and more particularly in sports today- has necessitated an international platform of mediation for settling internet disputes in sports (apart from the local legislations and procedures which may already be in place in various countries).
Cybersquatting is one of the disputes subject to the adjudication process overseen by the World Intellectual Property Organization (WIPO); an agency of the United Nations in Switzerland.
An example of a case decided through the adjudication procedure of WIPO is that of ISL Marketing AG and The Federation Internationale de Football Association v. JY Chung (2000) where FIFA succeeded in challenging the use of "world cup" in 13 domain names by another party who had used some of the domain names in his website's address. Prior to FIFA's complaint to WIPO, the other party also contacted FIFA offering to sell to it. WIPO found bad faith and ordered the domain names to be transferred to FIFA by that other party.
What does a Complainant need to prove?
A Complainant only needs to establish an abusive registration of a domain name or social networking account username by conjunctively proving that:
i. The registered domain name or username is similar to or identical to an existing trademark or business name of his;
ii. The person who registered the domain name or username does not have any lawful interest or right in the domain name or username; and
iii. The domain name or username is registered and used in bad faith by that person.
Please note that if the name complained of is not a registered trademark or business name, then a Complainant may first need to prove the elements of passing off in order to succeed with a complaint of cybersquatting.
So what?
You do not need to contemplate paying a 'Cybersquatter' for a domain name or username which the latter has no right or legitimate interest in but which you do. You can enforce a transfer to you through the fast and effective adjudication process of WIPO or through local laws/mechanisms put in place in your country; and if that fails you may now resort to litigation.
Written by:
'Tosin Akinyemi, Esq.
REFERENCES
1. Sports Law, Third Edition: Simon Gardiner, Mark James, John O'leary and Roger Welch.
2. https://en.wikipedia.org/wiki/Cybersquatting