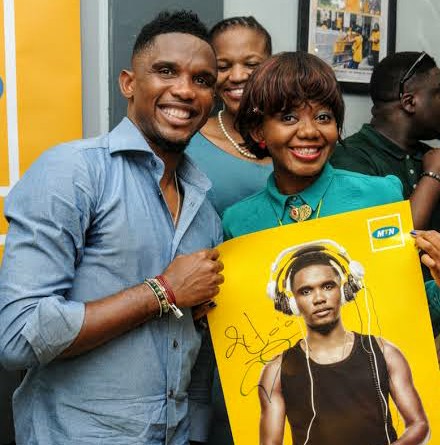 The Untapped Opportunities In Branding And Endorsement Deals For Footballers In African Leagues.
Football is arguably the most popular sports in the world, and so equally brings popularity and attraction to its "actors". The rewards of such popularity have been maximised by many football players, especially those who ply their trade in the European leagues. For instance, the topmost earning footballers in the world (such as Messi and Ronaldo) have a significant chunk of their earnings from endorsement deals and personal investments hinged on their established names.
According to Forbes 2018 list of Highest-Paid Athletes, Ronaldo earned $47 million from endorsement deals out of his total $108 million earned. That is almost 45% of his total earnings. Meanwhile, even the smallest of such commercial exploits cannot be said of his counterparts in Africa.
Footballers in many African leagues need to be conscious of the fact that organisations are often on the lookout to use the popularity of famous people to market their own brands. That fame is what many of them already have to offer such organisations.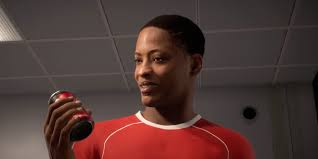 I am of the view that these players need to create a marketable image for themselves, apart from their impressive on-field performances. For instance, it was surprising that throughout the 2017/2018 NigerianProfessional Football League (NPFL) season, the excitement of Nigerians over Kano Pillars FC Striker, Junior Lokosa's superb goalscoring form was not taken advantage of by him on social media. When Twitter users tweeted about him, they could only use "#JuniorLokosa" hashtags because he had no twitter account/handle they could tag. By the end of the season when he created a Twitter account, it was a little too late as Nigerian football had been overshadowed by the Russia2018 FIFA World Cup and the NFF presidency tussle. Imagine how much following he could have gained during the course of the season.
In light of the above, there are two main areas that I think Football players in African leagues should work on:
Use of Social Media
Social media, if properly used, is a great avenue to increase the earnings of a football player. According to a top sports marketing firm, Overtime, 61% of sports fans prefer following sports online. Thus when organisations are looking to sign players on endorsement deals, one of the ways they gauge their popularity and decide if they would get optimal return on investment, is through their following and engagement on social media.
For instance, Cristiano Ronaldo (according to Forbes) earned significantly higher than Lionel Messi from endorsement deals in 2018 despite the fact that they can be said to be within the same bracket of popularity outside social media. While the former earned $47 Million from endorsement deals, the latter earned a significantly lower sum of $27 Million. It is arguable that Ronaldo's 350 million combined following on his Twitter, Facebook and Instagram channels must have been deemed more attractive than Messi's 196 Million combined following on hisFacebook and Instagram channels by sponsors. As such, good social media standing of players improve their position when it comes to lucrative endorsement deals and image rights contracts with their sponsors and clubs respectively.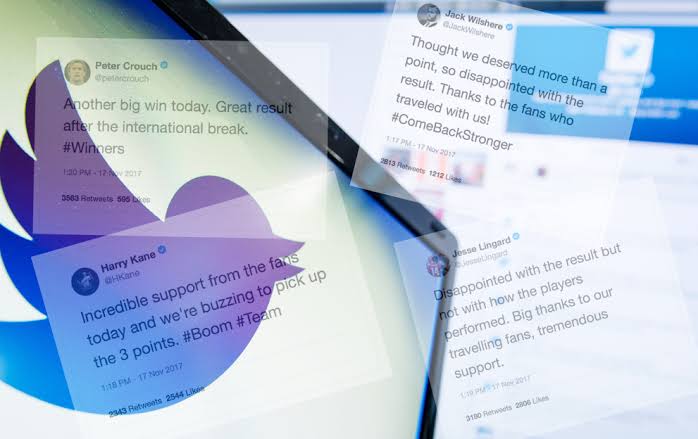 For this reason also, even players who may not necessarily be amongst the best in the world, may secure lucrative endorsement deals due to their social media following and engagement.They may have a better opportunity in securing endorsements in comparison to another player of similar ability but less of a social media presence.
Players in African leagues should grow their social media accounts by giving fans a peek behind-the-scenes, showing the fans a more relaxed side of them.
Branding & Trademark Registration
Players who have a decent amount of popularity in the African leagues may also register their names/nicknames as trademarks, with which they may produce and sell products, apart from the possible sponsorship and endorsement deals with boot manufacturers, beverage makers, telecommunication providers, etc.
For example, David Beckham registered "DB23", Cristiano Ronaldo – "CR7", Paul Pogba – "PP", Eric Cantona – "Cantona 7", David Seaman- "Safe Hands", and Jesse Lingard – Jlingz".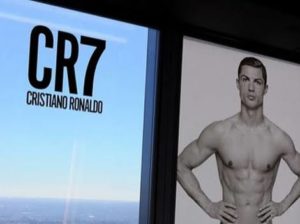 These players use such names/nicknames to market their own products (such as clothing & perfumes); thereby making extra earnings. In the same vein, distinctive autographs of these footballers can be registered as trademarks and used as an endorsement on football boots, gloves, shirts, etc, which may be sold at premiums.
Conclusively, even though most players in the African leagues do not have the same global popularity status as those who play in Europe, I am certain that if they improve on their use of social media and build a brand out of their names, local endorsement deals from which they can earn significantly higher are not beyond them.
Written by: 'Tosin Akinyemi, Esq.