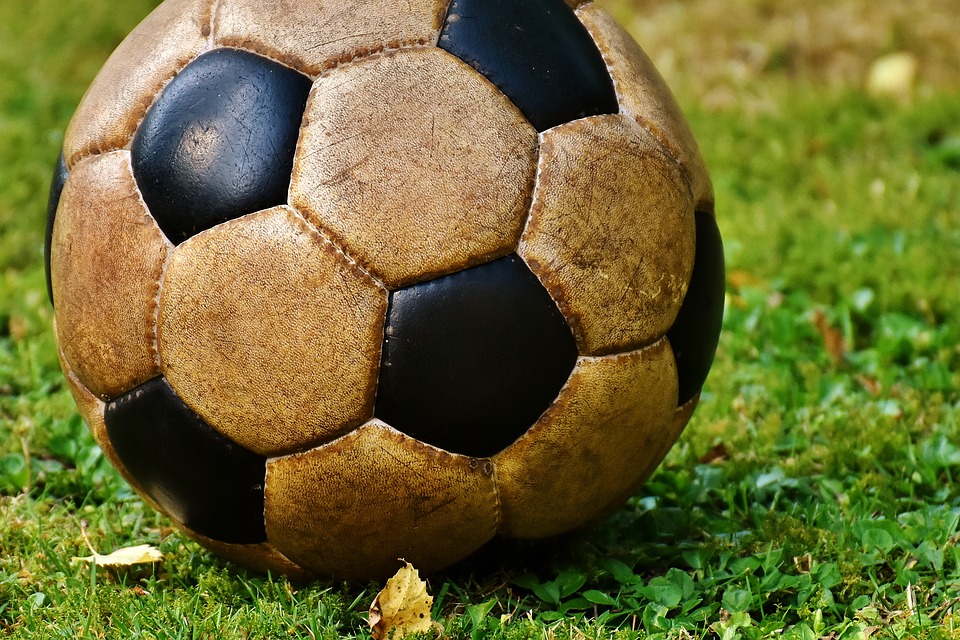 The Round Leather Series (1): Kedike United v. Kadiri Musa
On the 1st day of July 2016, 21-year old Kadiri Musa signed a five-year contract with NPFL team, Kedike United FC of Rivers State. He joined from Lagos-based club, Ayangalu Warriors FC for a transfer fee of N3 Million Naira.
In Kadiri's first season (2016/2017), he scored 25 goals in 28 games; and scored a further 30 goals in 27 games in his second season (2017/2018). His performances over the two seasons attracted various interest from high profile clubs in Africa in the summer of 2018.
A South African Premiership club, Kuluzula FC were the most interested in him, and it was reported they offered Kedike United about $25,000 USD. Despite the fact that Kadiri Musa wanted the move, the offer was turned down by his club as they wanted to keep him for the sporting success of the club. Kadiri Musa had no choice but to resume at the club's pre-season camp in July 2018, and he grudgingly continued to perform for the club during the season.
Meanwhile, in December 2018, Kedike United had a 3-week delay in paying the November salary of its players due to a temporary issue it had with its financial institution. On the 18th day of the delay, Kadiri considered writing a letter of termination to the club on the ground of arrears of salary (November) which is allowed by FIFA. This he saw as an opportunity to become a free agent and eventually sign for Kuluzula FC.
He was optimistic that even if his club raised an eyebrow to sabotage the move, he would be able to secure a provisional International Transfer Certificate (ITC) from FIFA pending the outcome of any legal dispute.
However, Kadiri decided to seek a second opinion from a firm of sports lawyers to advise him on his proposed action.
The firm advised him as follows:
i. "A delay or non-payment of only one month's salary would not have been adequate just cause for the termination of your contract with Kedike United. "Based on previous decisions of FIFA, if Kedike United had salary arrears of about 3 months and above, it could have constituted just cause for the termination of your contract."
ii. "If you had gone ahead to terminate the contract so as to join Kuluzula FC, both you and your new club would have been jointly and severally liable for breach of contract, and made to pay compensations to Kedike United FC."
iii. "In fact, apart from the compensations that you would have been made to pay to your former club, both you and your new club would have been hit with sporting sanctions for breach of contract during the "Protected Period" as contained in FIFA's RSTP."
iv. "See Kadiri, the sporting sanction would have been a playing ban of between 4 to 6 months for you, and a transfer ban of up to two transfer windows for Kuluzula FC."
v. "The simple explanation of "protected period" is this – According to FIFA Regulations, it is a particular number of years or football seasons within the duration of a player's contract, that if either the player or his club unjustly terminates the contract during those years or seasons, the player or the club will be punished with sporting sanctions alongside compensations to be paid."
vi. "It is only if the unjust termination happened after the protected period, that only compensation would be paid to the other party that was not in breach."
vii. "Kadiri, this is how to know the protected period of a contract. If a player signs a contract with his club before his 28th birthday, the "protected period" of that contract is the first 3 years or first 3 seasons (whichever comes first) of that contract". If he signs the contract with his club after his 28th birthday, the protected period of that contract is the first 2 years or first 2 seasons (whichever comes first) of that contract"
viii. "In your case, you signed a 5-year contract with Kedike United in July 2016 at the age of 21. Obviously, the protected period of your contract is the 3-year/3 season period. If you had gone ahead to unjustly terminate this contract, it would have been a breach within the protected period since your contract was not yet 3 years old neither had 3 football seasons been completed."
ix. "We hope you now understand why we said that you would have paid compensation and also been given between 4 to 6 months match ban?"
In this circumstance, we advise you not to terminate the contract with your club because the club only in 18 days in default of payment of ONE MONTH's salary."
"Thank you Mr. Akpan and Miss Beatrice. I will follow your advice", said Kadiri.
Written by: 'Tosin Akinyemi, Esq.
*The names of characters and clubs used are imaginations of the writer. Any resemblance with any person or club is a mere coincidence*