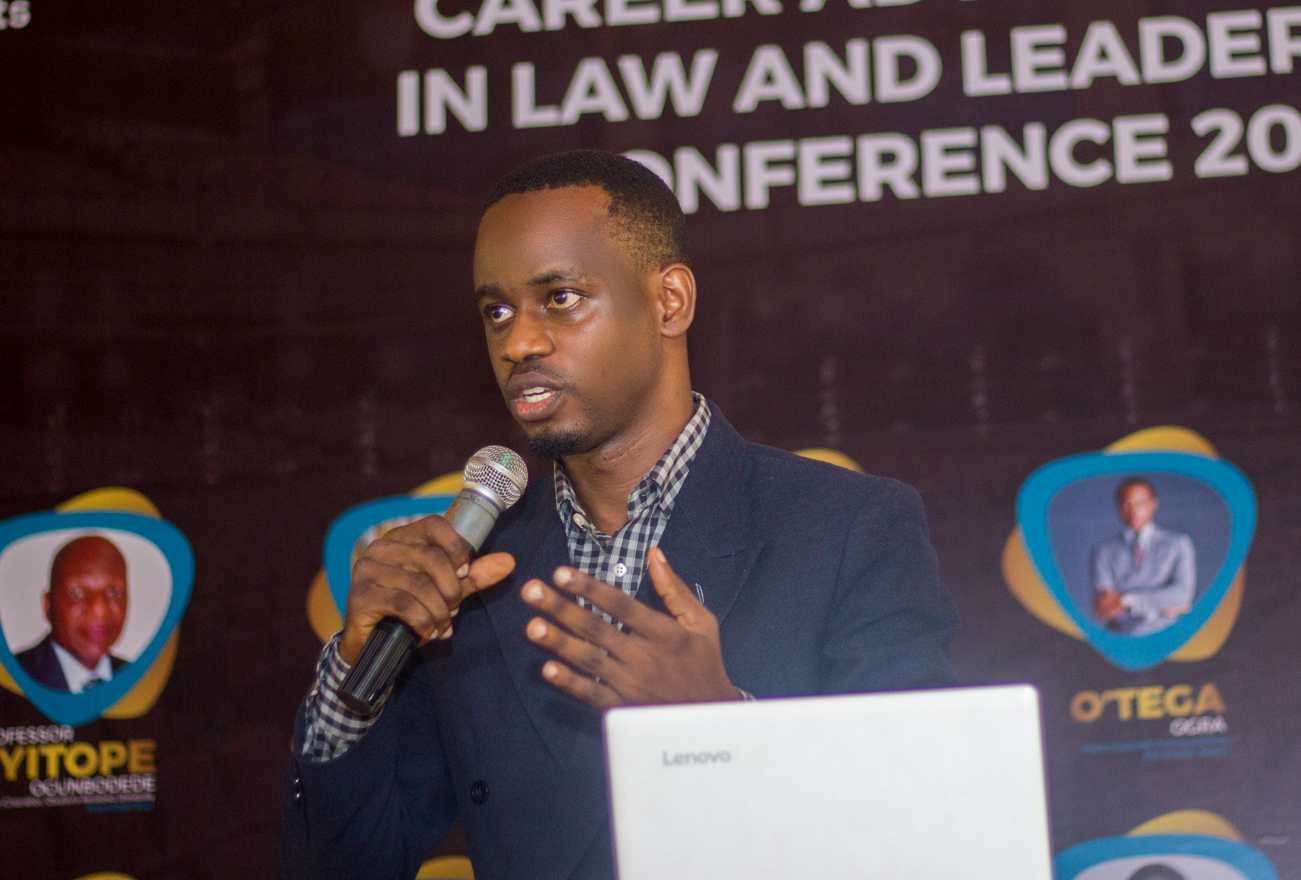 Tosin Akinyemi Speaks At Obafemi Awolowo University Law Conference 2019
Our Founding Partner, 'Tosin Akinyemi, delivered a lecture as one of the keynote Speakers at the Career Advancement in Law & Leadership Conference 2019 yesterday.
The conference which held at the International Moot Court Centre, OAU, Ile- Ife, saw over 150 law students from the Law faculty in attendance; as well as representatives from various universities within the Country – such as the University of Lagos, University of Benin, University of Ilorin, University of Jos, etc.
He spoke on the topic: "The Cheese, Core Areas & Career Opportunities in the Sports Industry as a Lawyer".
In his words, he said:
"The sports Industry is an increasingly growing industry in the world economy.
The increase in revenue realised in sports means that there are more Regulations being put in place, more governing bodies established, more sports contracts to be drafted/advised on, more IP rights to be protected, more disputes to be resolved, etc.
This development opens a wide range of opportunities for lawyers in the sports industry, beyond the customary areas of practice."
As such, participants were advised to be open to new areas of practice.