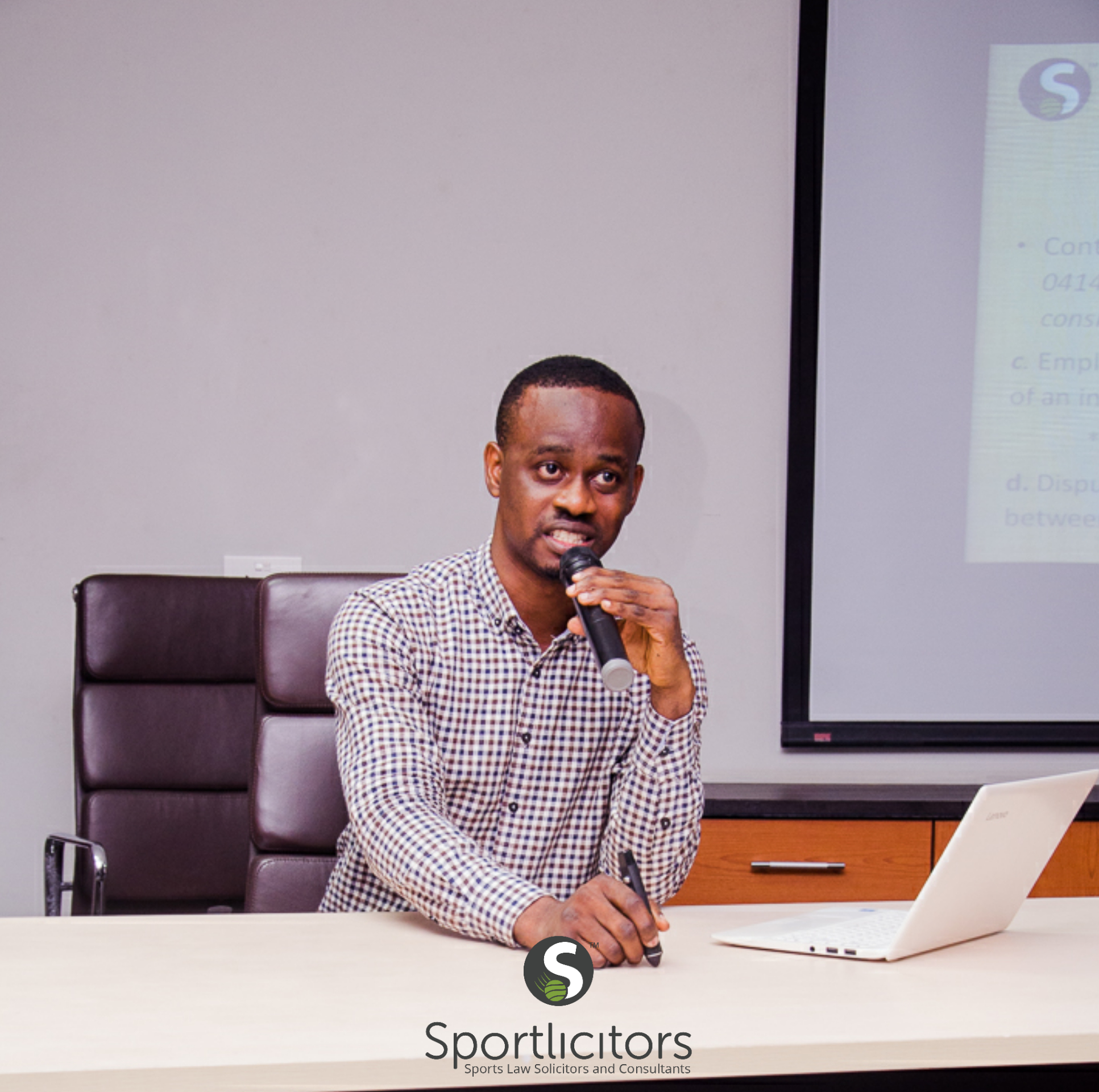 Sportlicitors Represented At The Maiden Sports Law Masterclass of Discovery Sports
Our firm was invited to deliver a lecture at the Sports Law Masterclass of Discovery Sports which took place in Lagos State yesterday.
We were represented by 'Tosin Akinyemi who spoke on the competence of civil courts in respect of some football disputes, and the jurisdiction of FIFA's Players Status Committee (PSC) & Dispute Resolution Chamber (DRC).
In respect of proceedings before FIFA, he considered who can be parties before the PSC and DRC, what amounts to admissible evidence, representation of parties, applicable laws, form of petitions, and other vital areas of proceedings.
This exemplifies our firm's commitment to sharing knowledge and experience in the area of sports law practice in Africa.